Musicians & Artists Addiction Recovery thru Salvation
MAARS is a network of musicians and artists with former addictions gathering to speak into those seeking restoration through the love of Christ.
The primary difference is that the MAARS Network is rooted in Christ and was started by musicians and industry workers surrounded by the acceptable reality of drugs and alcohol. Many people involved in the arts, especially music can tend to have a rebellious side. The MAARS Network is no different – our mission and philosophy flatly rejects any other approach to healing that is not rooted in the teachings of Christ. The lion's share of people who beat addiction and stay clean are those who decided to participate in complete healing - the mind, body, and the soul.
People are more likely to listen to and understand those who "speak our own language." This is vital to a person or group seeking truth and recovery. MAARS brings this together to fellowship with continued support, friendship, and encouragement through our journeys and testimonies.
Conversations are meant to edify new connections. We gather together for prayer, over food, talking about guitars, or simply sharing this experience.
Music continues to be one of the most influential art forms in the world and, as a result, musicians and artists can motivate the public.
Being the center of attention can also be a source of isolation and a powerful distraction from addressing our own inner needs and sense of personal and spiritual identity.
Jamihla Young
Jamihla talks about the struggle of getting clean and her long time misunderstanding of God's forgiveness.
All Right Reserved Copyright MAARS Alive Network & River Church in a Barn
Eddie Spiers
Eddie had a radical spiritual experience with God. His life was renewed, his heart reborn, and his focus in life greatly sharpened. His deeply moving testimony can be seen here.
All Right Reserved Copyright MAARS Alive Network & River Church in a Barn
steve Vaughan
An Opiate Tale - From Pills to Purity
Coming undone & a triumphant return from the edge of the abyss. Steve battled 12 years with an addiction to prescription opiates, defeating them in a way they say was "not humanly possible."
All Right Reserved Copyright MAARS Alive Network & River Church in a Barn
ashley howell
The sweetness of her voice, praising Jesus, Ashley now glorifies HIM with her unstoppable true self and singing talent. Watch Ashley's full video here (Available Soon).
Kip Morris
Kip talks about tradegy and loss that spirals into personal struggles.
His video testimony can be seen here.
All Right Reserved Copyright MAARS Alive Network & River Church in a Barn
dwight & Drew
All Right Reserved Copyright MAARS Alive Network & River Church in a Barn
MAARS Community SPARK
Ohio Statehouse | Saturday, October 13th, 2018
maars spark welcome
Pastor Drew Collins welcomes you to the Community Spark Event.
Filmed October 13, 2018 at The Ohio Statehouse in Columbus Ohio.
Jessie Coe
Jessie tells her story of growing up in an addictive family - starting hard drugs before age 12 and her ongoing journey to find Christ. Filmed at the MAARS Community Spark Event.
debbie burrell
Debbie tells her story of how Jesus literally pulled her from the dirt of addiction, seeing the amazing, unbelievable changes in her life, raising her young son, facing regret and much more...Filmed at the MAARS Community Spark Event.
stacey young
Stacey tells her story of facing her daughter's self destructive addiction, attracting, and being attracted by those dealing with addictions and how Christ has helped her find her way through the madness. Filmed at the MAARS Community Spark Event.
mann
Mann is an amazing guy we met at the MAARS Community Spark Event. He tells his inspiring story filled with advice and hope.

STATEMENT
Driven by artists and community, the MAARS Network is here to serve all seeking freedom from addiction.
Recognizing the severity of substance abuse in our world, we approach the entire problem - a sin problem - a problem of the heart. Not a "victim" problem.
We are here as an ear for the hurting, an eye for the blind, a hand for the lost and a friend for the journey.
The MAARS mission will aggressively reach out into society and offer sound Biblical reasoning and testimonies, standing and operating under the examples set by Christ, while seeking solutions in God's patterns of always taking something bad and using it for something good. In the case of the addict, through salvation, this means new life and purpose.
MAARS is not merely another counseling resource. We seek to empower those escaping addiction by keeping them involved in ongoing efforts of improving the world around us through volunteering, the arts (performing and visual) and the Gospel.
ADDICT:

A word the Romans used.

It means "SLAVE"
Thank you for blessing the MAARS Ministry with any generous gift amount.
All donations are received through the River Church in a Barn of Delaware, Ohio.
Come in and "Make Life Better" together - Let's gather!
Don't forget to click "MAARS" on the drop down menu!
In Action Overview
If you think you are not redeemable, YOU ARE WRONG!
Jesus came to save us from ourselves and heal the broken.
YOU ARE WORTHY! YOU ARE SIGNIFICANT! YOU ARE LOVED!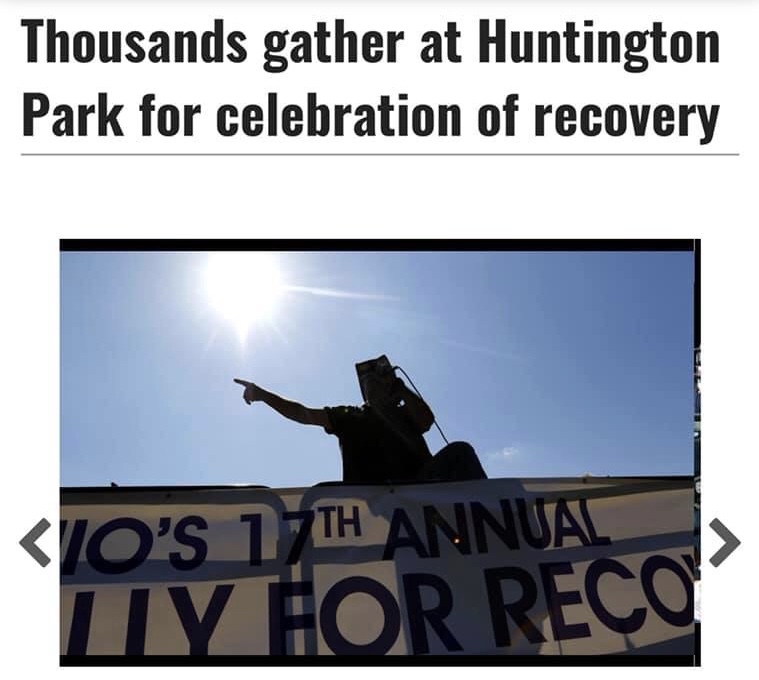 'Missiles from MAARS' helps to celebrate the 17th annual Rally for Recovery at Huntington Park. Organized by the Ohio Citizen Advocates for Addiction Recovery. Many thanks to Sarah Thompson for asking us to participate in this event!
Article | Photos by
JD Malone and Samantha Madar | Dispatch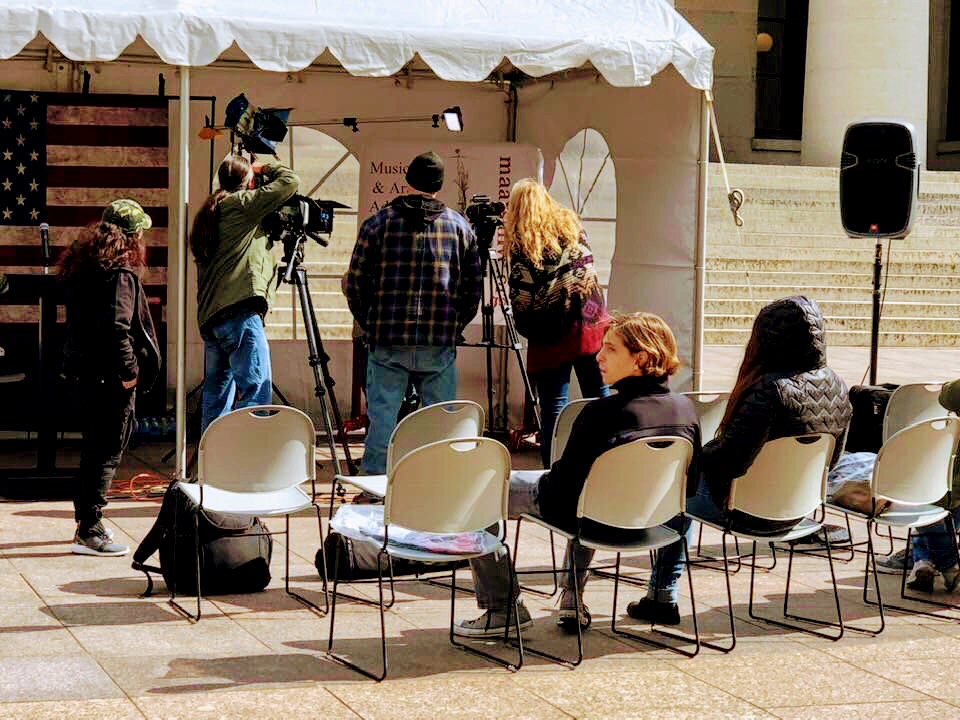 October 13, 2018 was the first very cold in Columbus, but that did nothing to dampen our spirits and, especially, for GOD to bring people ready to reveal their testimonies.
Watch the videos "MAARS Alive Community Spark"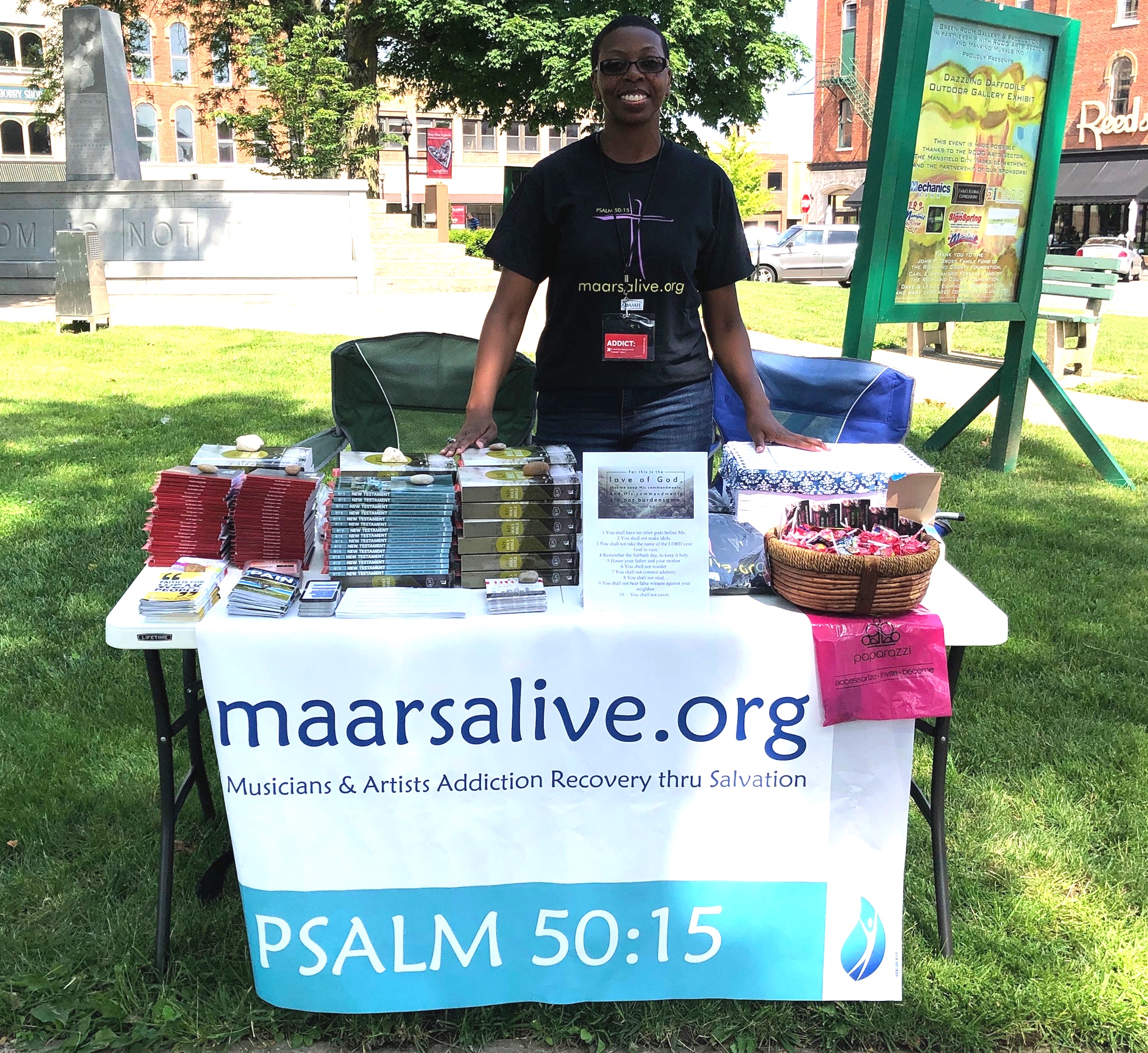 "Keep Being About The Father's Business."
The words from Jamihla Young as she, Monique Hylton-Treasure, Stacey Young, and Ashley 'Chosen' Howell represent MAARS in Mansfield for United Not Divided. Unity in Community took place on June 29, 2019 - Thank you!
Confronting Addiction in Pakistan
Many risk their lives to attend these services in secret in one of the most difficult areas of the world to openly walk in the Christian faith. The chief organizer and man responsible for leading this glorious effort is Asif Bernard.
This is accomplished using the Facebook Messenger video call feature (we would encourage you to experiment with using this feature prior to using it for the service). This is a life-changing experience and will deeply move you - just ask Carl or Pastor Drew!
Anyone interested in preaching the Gospel or sharing their testimony in a Pakistani service should contact Asif through his facebook page.
A "Captive" Audience?
Eddie Spiers. A man after the heart of GOD and relentless. This is an excerpt from Eddie's own thoughts regarding Prison Ministry (Kairos Torch) . . .
do you have one, do you want one?
"Twenty years ago if you had asked me what would really fill up my heart and being, I would have probably told you that being a professional musician was the thing. I might have told you many other things as well, but I had no concept in my mind that prison ministry was the real answer. Crazy!"